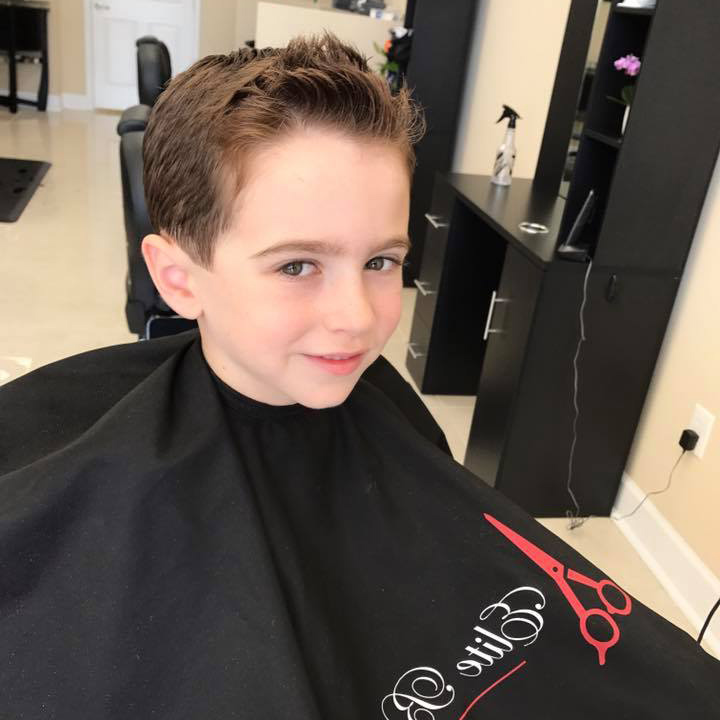 Best Barbershop for Kids in Virginia
Are you looking for the best barbershop for kids in Virginia? Elite Barber finally makes the choice simple. There is no longer a need to sacrifice style and quality to find a barber who is not just willing to cut children's hair, but excited to do so. Elite Barber believe that children's cuts are especially important. They make the child feel comfortable so you can be at ease watching a bit of TV or reading up on magazine articles. The best part is, of course, the extensive experience and proven skill that is directing the scissors around those precious little heads.
What makes Elite Barber the best barbershop for kids in Virginia is their dedication to their practice. With over twenty years of experience, these barbers are serious about the craft. Each has studied traditional European Styles and techniques that will ensure your child will look sharp if you are just bringing them in for a trim or a brand new style. They understand that the hair on their heads grows even faster than they do in the younger years and they offer exceptional value for boys under ten years old.
Are you kids a little older? Elite Barber is the best barbershop in for kids in Virginia no matter how old they are. Teenage boys can be hard to just get out of bed. Getting them to groom properly can seem impossible. Take them to Elite Barber and get the shampoo and cut package and splurge for an old fashion razor shave if your young man has started letting his stubble go unchecked. (I would even substitute a black mask if he has more peach fuzz than a beard.) Once he sees the difference being a little more fresh and sharp makes it might help motivate him to care about his appearance more.
A good barber is always there to bring out the best of whoever is in the chair and to instruct on care and upkeep, especially during those key transitional periods of life when the way hair looks and what it needs to be healthy changes. Elite Barber know this better than anyone and that is why they take what they do very seriously. If your child does not know exactly what they want their hair to look like or if they have something very specific in mind they will be satisfied. This shop specializes in finding the right style to frame and compliment different face shapes, body types, and personal styles choices. Elite Barber works hard to be the best barbershop for kids in Virginia. That is why so many people who started going as children continue as adults.
So if your child needs a cut its worth the drive. If you are already close by you have probably already heard about them. The point now is to go try them out. You want to be proud of the way you and your kids look. Trust the important task of caring for and shaping their hair to the professional barbers at Elite Barber and you will see why everyone is saying they are the best place around to get a cut for kids.