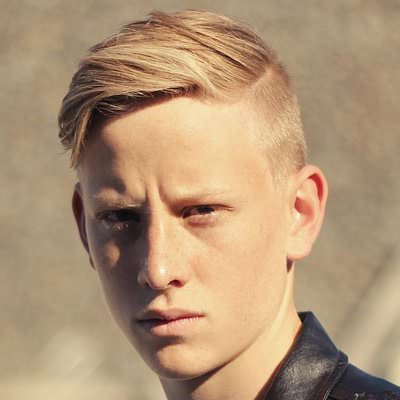 Fairfax haircuts and shaves
Male grooming has become one of the fastest growing industries worldwide attracting a large male clientele. As the industry continues to trend, the market becomes crowded making it difficult for any barber shop to establish itself. The services you offer in your barber shop should stand out in a unique way to attract more customers. It's not all about the haircuts, but your customers always need something unique that keeps them attracted to your services.
A barbershop that has a unique look and feel makes it stands out from the rest and offers the best services attract more customers. We at Elite Barber have created this unique, appealing and decorative theme that gives you the ambiance you need as you receive your service. At Fairfax haircuts and shaves, we have created that enabling environment in addition to our experienced staffs who give you the exact look you need as you sip your refreshment.
It doesn't matter at what level or stage you are in life as a man. All men young, middle aged or old enough require to be smartly groomed. A haircut is always needed from time to time and not just any regular one but a perfect touch that makes you stand out. At Fairfax haircuts and shaves, you will not only receive that perfect cut you've always dreamt of but also comes at a friendly pocket fee. In addition, you will get to interact with the most top-notch professional with the best customer care service giving you a feel of home away from home.
There are other services that are offered at the Fairfax haircuts and shaves that make us stand out. Apart from the normal haircuts and shaves, you get to experience other services we offer. Elite barber offers all types of haircuts both for children and adults ranging from fades, traditional styles and the trendiest cuts available. Aftershave services like scrubs, masking massage, eyebrow plucking are also some of the services you get to enjoy from us. A perfect beard cut ranging from beard trim, beard trim style and beard razor shave are also available at the Elite barber. You have an option to choose what style you need or get a professional help from our experienced barbers.
In addition, the barbers are available to offer you tips on good hair care. It's not just about getting that haircut but our professional staff helps you choose a style that perfectly suits your face type. At Fairfax haircuts and shaves, you ask any question on hair care and you are rest assured to get a solution that suites your request. Our flexible working time ensures all our clients are well served and this gives you an opportunity to make your booking in advance. We at Elite also cater for client walk-ins and you still get the best service even if you didn't book in advance.
In case you need that perfect look then pay us a visit at Elite barber. We offer the best haircut services from professionals that leave you smiling and satisfied at the same time.